The secret ingredient that allows us to achieve this creamy texture in a 100% vegan and natural way is none other than cashews!
We take cashew pieces that are too small to be used in other consumer products and transform them in our recipes by blending them with flavorful herbs and spices.
But the magic doesn't stop there! The preparation undergoes fermentation, resulting in a smooth and creamy texture that competes with the one of traditional spreadable cheese.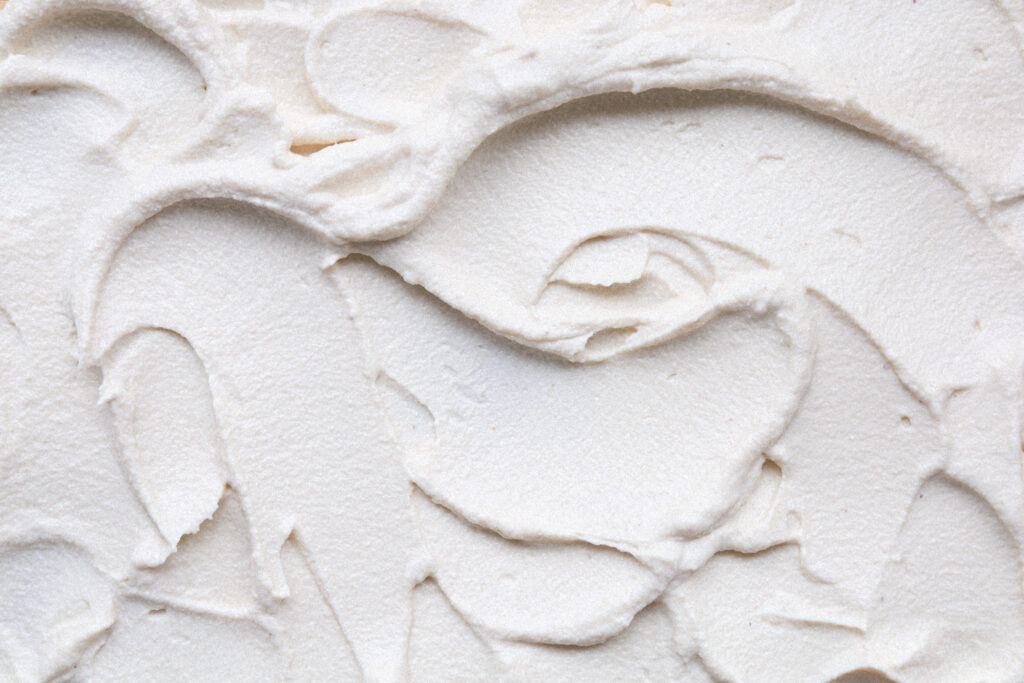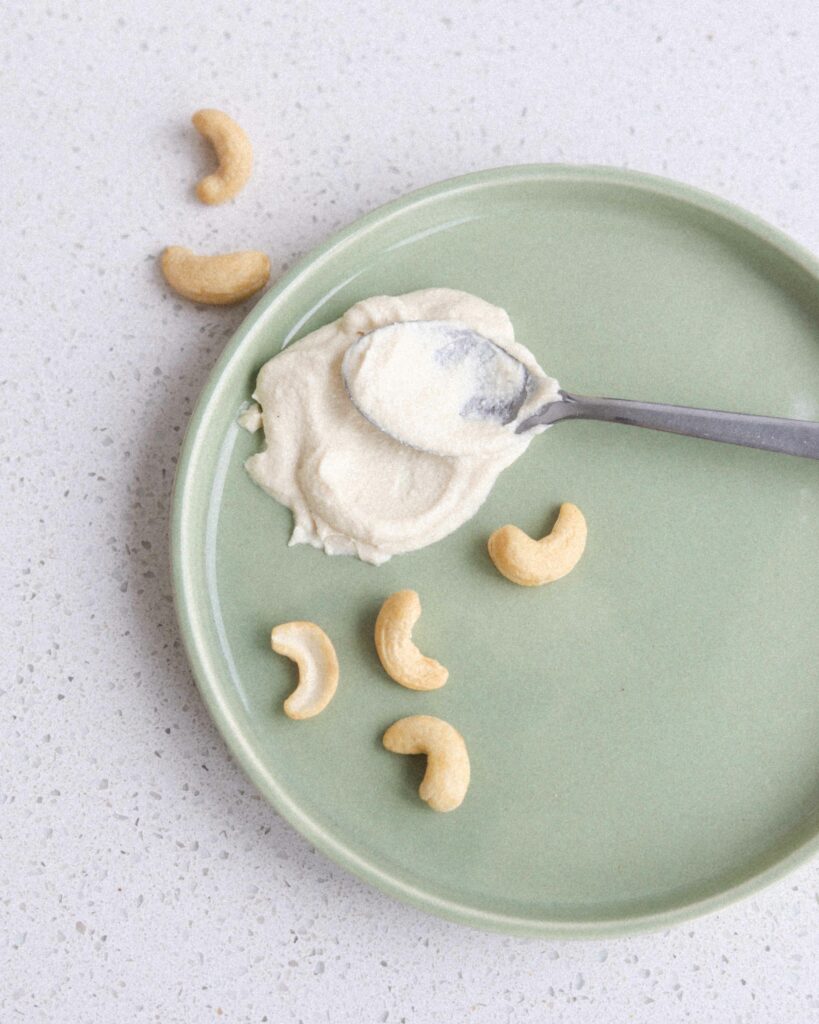 GOOD FOR YOU, GOOD FOR THE PLANET
Fermented foods, such as yogurt, kimchi, sauerkraut, and kombucha, have been consumed for centuries and are known for their unique flavors and textures. However, fermented foods are also renowned for being rich in probiotics, which are valuable allies for our health. These bacteria play a crucial role in maintaining the balance of our gut flora, regulating our digestion, and strengthening our immune system.
Smooth spreads are also an environmentally friendly alternative to traditional dairy-based options thanks to their 100% plant-based ingredients. Traditional dairy-based products are resource-intensive and have negative impacts on the environment due to animal farming, which is a significant contributor to greenhouse gas emissions, soil degradation, and water pollution. In contrast, plant-based spreads are often made with ingredients such as nuts ans seeds which have a lower environmental impact than animal-based ingredients.
FROM OUR WORKSHOP TO YOUR TABLE
Our products are proudly made in an artisanal way in our workshop in Belgium, where we take care of every step of the process from recipe development to packaging and sourcing ingredients.
We believe that attention to detail and a hands-on approach is essential to producing high-quality products that are not only delicious but also made with care and passion. From carefully selecting the finest ingredients to crafting them into our signature recipes, we take pride in every aspect of our production process.